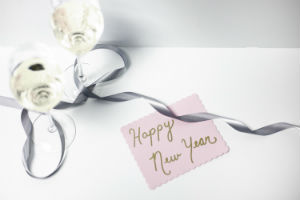 Looking to ring in the New Year somewhere special in the South but not sure where to head? Get the most out of the occasion with a vacation to one of the following places, which offer a variety of ways to celebrate the holiday in your own way.
Myrtle Beach
Located in the heart of Myrtle Beach is Broadway at the Beach, one of the most popular tourist attractions on the entire Grand Strand. Always a good time for any occasion, and New Year's Eve is no exception at this "megaplex" of entertainment, shopping and dining. Fun for the whole family or for a romantic night out to ring in the New Year, no matter what you're looking for, the festivities at Broadway at the Beach will send off the last night of 2014 with a bang. The fireworks extravaganza will light up the sky beginning at 8 p.m. overlooking Lake Broadway. When the show is complete, head to one of the many bars, restaurants, or nightclubs if you want to celebrate until the ball drops!
Boone
The quaint town of Boone boasts romantic getaway opportunities in abundance, and what better time of year for a romantic excursion than at New Year's? Cuddle up by the fire in your private Boone vacation rental or hit one of the nearby towns for a mountain adventure to ring in the New Year.
St. Augustine
Looking for something to do with the entire family for New Year's? If so, St. Augustine's Beach Blast Off 2015 might be just what you have in mind! Voted the best family New Year's event in Florida, the Beach Blast Off features a day full of live music, food vendors, kids' activities, beer and wine tastings, and an evening of live entertainment to head right on into the New Year. This event with any St. Augustine vacation makes more a memorable New Year! For more information, click: here.
Outer Banks
With a multitude of restaurants along the beach that know how to throw a New Year's Eve party, an Outer Banks vacation getaway for the holiday! Settle down at one of the many bustling locations or hop around to see them all. If it's nightlife, but at a laid back pace, that you're looking for, the Outer Banks might be your ticket to a good time and a happy New Year.
There's a lot to do and see to ring in the New Year in style in the South, so check out one of these destinations above and head into 2015 on the wings of a memorable vacation.