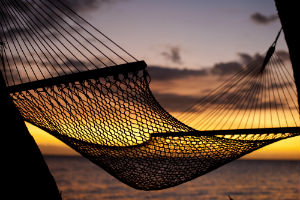 So you're in Destin, Florida with 3.6 million of your closest friends. You booked a Destin vacation beach getaway in an area U.S. News & World Report ranked as one of the top 5 beaches in Florida. But you're burnt to a crisp from the sun bouncing off the beautiful white sands lining the Gulf of Mexico. Or maybe you dropped your sunglasses while wrangling the biggest fish anyone has ever seen. Sure, we believe you. After all, tucked along the Emerald Coast, Destin is known as the world's luckiest fishing village. Take a break from your sun-soaked sandy paradise or go look for new glasses and head to some of the many shops this destination vacation hot-spot has to offer.
Waterfront Shopping at Destin Harbor: Destin Harbor is historically known as the heart of the area and a gathering place for celebrations and daily activities. Centrally located near countless Destin vacation rentals and along the water, the boardwalk is dotted with unique stores like Kitty Hawk Kites, upscale boutiques, restaurants, as well as booths to book a number of activities. The area is home to Florida's largest charter fishing fleet, so there's plenty of fresh seafood or options to catch your own. From morning to night, the boardwalk is a constant buzz of life and entertainment. And with free parking, it's easy to access and allow yourself to get lost exploring the area.
Between dolphin cruises, charter fishing, boat rentals, and the countless festivals taking place year-round on the Destin Boardwalk, there is never a dull moment amidst activities or entertainment while popping in and out of the shops.
Head to Destin Commons for over 90 stores: Located outside and centered around a tiered fountain, Destin Commons features all the name-brand stores and more. Voted 'Best Place to Shop,' by Emerald Coast Magazine readers, the open-air mall features more than 90 stores and dining options. From Aldo and Earthbound Trading Company to BassPro and Books-a-Million, a wide range of shopping for any taste is available. Lucky with the fish but not with the weather? Head to AMC Destin, a 14-screen movie theatre with stadium seating, to wait out the rain. Have a restless child? Swing by the soft playground or interactive water fountain. Have a restless spouse? Drop them off at the new World of Beer.
Or maybe you all need a change of scene from retail therapy? Take a tour on the miniature train that offers a trip down South Street and Center Plaza for $4. The commons also has free Wi-Fi.
The county offers access to Destin Commons from a number of areas via a drop-off and pick-up service on the Okaloosa County Transit Shuttle. Call (850) 833-9168 for more details.
Buy local, be local
Destin Harbor Farmer's Market: Just about a year old, the year-round farmers' market is open every Saturday from 10am to 2pm. You'll find everything from gourmet olive oils, grass fed beef, fruits, hot sauces and popsicles to handmade goods. There are also vendors with food inspired from around the world.
Mattie Kelly Cultural Arts Village: Check their website before you go, but the MKAF hosts a variety of cultural events throughout the year including the annual Festival of the Arts, where you can pick up some unique pieces while supporting local artists.
Harbor Docks: Whether you're looking for a bite to eat or some fresh seafood to bring back to your rental after a day shopping, Harbor Docks Seafood Market are advocates for buying local and getting the fish you pay for. In operation since 1981, Harbor Docks plays a key role in supplying quality, guaranteed fresh seafood locally and internationally while supporting the local fishing industry.
The Honey Pot & The Honey Pot Cafe: Not only are they the owners of the café serving breakfast and lunch, but the father and son team are bee keepers who produce 100% treatment-free Destin honey for products that include soap, candles and skin care.
Scenic Highway 30A: Destin is centrally located to the beaches, harbor access, along with Scenic Highway 30A, a stretch of nearly 30 miles that hugs the Gulf of Mexico coastline. A drive down 30A east from Destin reveals art galleries and unique, locally-owned businesses that dot the landscape.
Want to tap into the community a little more and see what's going on with those who call Destin home? Visit the Destin area Chamber of Commerce community calendar